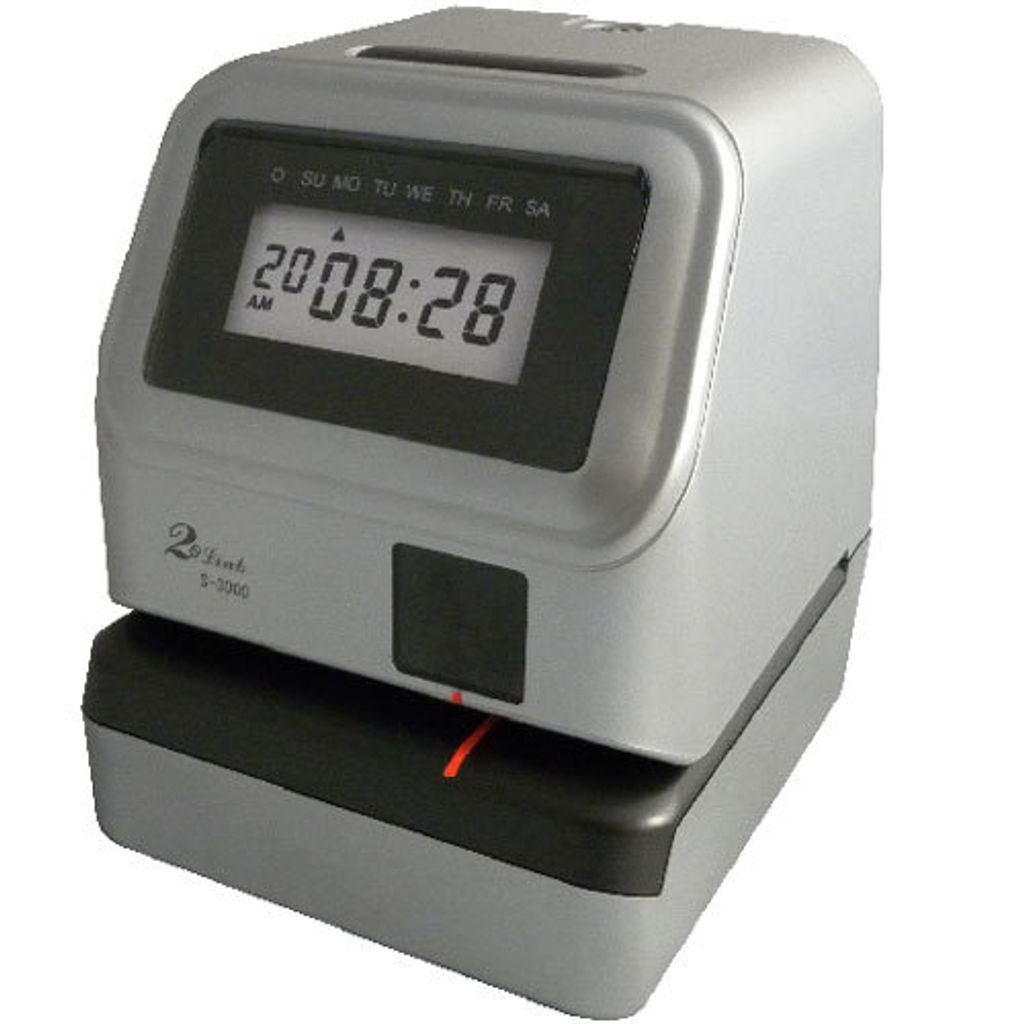 David-Link S-3000 Time Stamp Document Control Stamp
A combination of employee Time Clock and Timestamp Machine.
Programmable setting of Time, Date, Year & Messages, Comments.
Perpetual calender up to year 2099 for automatic advancement of current day, month, year.
Three-ways print activation: Automatic, semi-automatic or manual.
13 different messages: IN, OUT, RCVD, PAID, USED, FAXED, FILED, VOID, APRD, CMPLD, CFMD,ORIGN.
12 or 24 hour format settings.
Right or left printing option.
Adjustable printing position & printing length.
Displays current time and date on large LCD screen.
Compact and fancy design suits for wall mounting or desktop.
Prints in 4 languages: English, Spanish, French, Portuguese.
Has key for program protection.
With backup battery for continuous use even power failure.
---